chain link fence
small hole 3 foot chain link fence Widely used in highway, railway, highway and other fence facilities. Also used for interior decoration, raising chickens, ducks, geese, rabbits and zoo fence. Fence of mechanical equipment, mechanical equipment of the transmission network. Sports venues fence, the road greening fence.
small hole 3 foot chain link fence
1>The fence is made of woven steel wire, which is one of the most commonly used and versatile of all the fencing fabrics.
2>It is normally available in a variety of wire gauges and mesh sizes to suit individual applications.
3>All chain link rolls come complete with line wires and with knuckled edges.
4>Barbed (protruding) edges increase the security of the fencing and are available to order.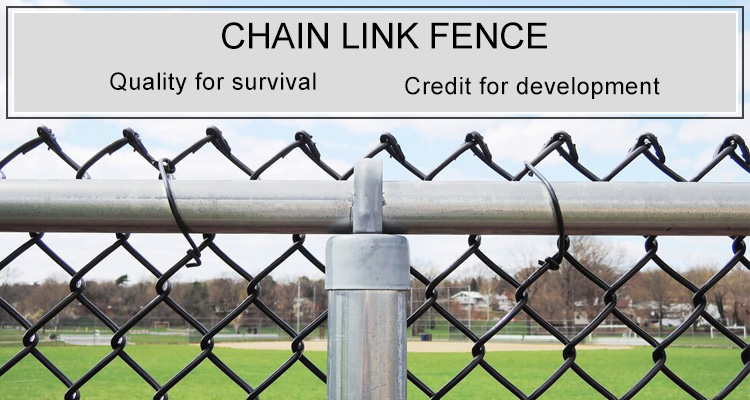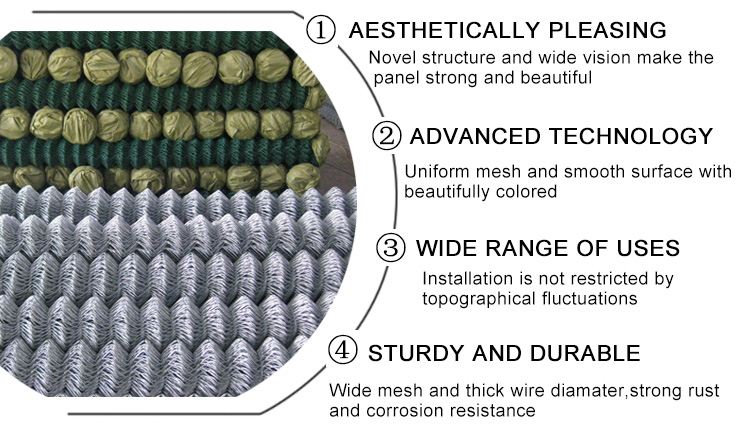 Sample name (general name alias)

Chain link fence

Size

Attribute (more critical attribute)

Material:high quality low carbon steel wire, galvanized wire, PVC coated wire

Wire diameter:2.0-4.0mm

Roll width: 1.0-2.4m

Mesh opening: 40*40mm --- 80*80mm

Surface treatment :galvanize ,PVC coating

production methods

General purpose

Basketball , tennis , football field Seine, volleyball court Seine,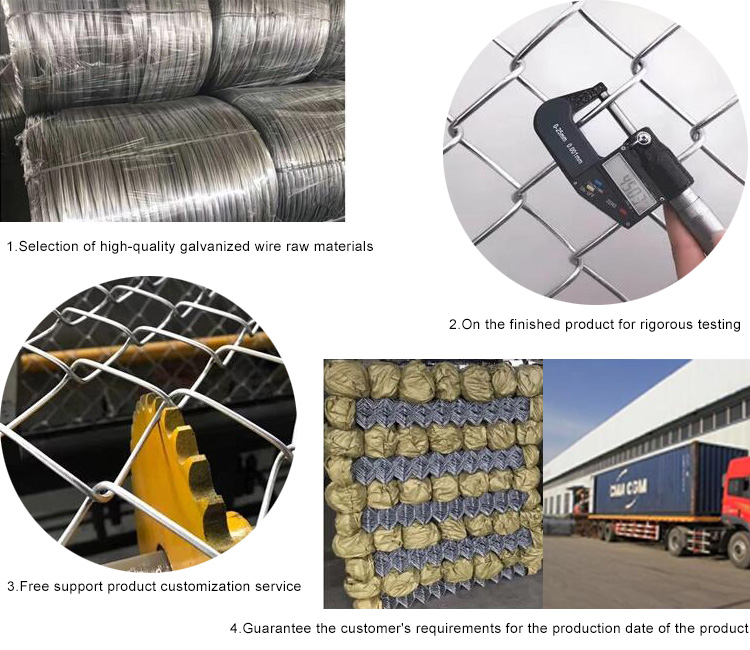 Chain Link Fence also named Diamond Mesh Fence , which is made of high quality wire hooks. Chain Link Fence mesh uniform, flat surface, durable, beautiful and easy to install ; It has a variety of color, can be harmonious collocation with the surrounding environment, good decorative effect.Chain LInk Fencing is extensively used as fences for playground and gardens,super highway,railway, airport,residence,etc.Also can be used for breeding of animals